About Us
The Mineralogical Society of Georgia has been founded on the base of traditions of the previously existed Mineralogical Society.

We try to contribute to the development and popularization of Geological and Mineralogical Sciences in Georgia.

We'll propagandize the geological scientific achievements in Georgia throughout the world; we'll cooperate with higher educational institutions and enterprises in this field.

We'll constantly refresh our data and add some fresh information; accordingly we'll try to make everything more informative.

We'll research fundamental problems of geological branches with the support of educated, critical and creatively skilled members of the Society.

We'll encourage the popularization of geologicals ciences and practical issues.

The Mineralogical Society of Georgia has been voted in the International Mineralogical Society.

Congratulations to all the members of the Mineralogical Society of Georgia and all the geologists on joining the International Mineralogical Society and wish them further success. It is a great achievement and a victory for all geologists.

show mor: ima-mineralogy.org/Georgia / ima-mineralogy.org/adhorg / www.facebook.com

Scientific and practical conference
On 19-20 May, 2016 Mineralogical Society of Georgia and Georgian Technical University convene International Scientific-practical Conference on up-to-date problems of Geology: "POWER OF GEOLOGY IS THE PRECONDITION FOR REGENERATION OF ECONOMICS".

Trends stipulated by the program of the Conference:
1. The significance of mineral resources in development of the Country's economy
2. Mineralogy and Petrology
3. Natural hazards and geo-ecology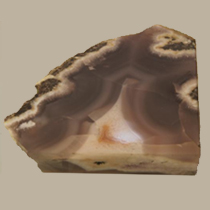 Minerals and rocks of Georgia
Mining, processing and applying of native, sulfide, oxide and silicate minerals and rocks that contain them has long term history in Georgia. Still in IV millennia BC our ancestors mined native copper, gold, chalcedony, obsidian and talc; they were well versed in complex methods of their processing...

Semiprecious and trim stones of Georgia
Semiprecious and trim stones occupy a special place among the vast variety of minerals and rocks of Georgia and they are widely applied in both secular and ecclesiastic buildings. As for their decorative quality and safety particularly notable is tuff from Parkhalo, jets from Akhaltsikhe and unique museum specimens of the Goderdzi petrified trees and chalcedonized and opalized varieties...

>